In a world where transformation is a constant, one of the most important trends is to place human connection at the center of any strategy.
From ancient times, from the industrial revolution and to our days of metaverse and immersive technologies, many company directors fear taking a wrong step and falling into the asmereir of memes. The worst thing that could happen to a company would be a large mass write-off generated on social media and impacting Wall Street.
That is why today, it is very important to be able to draw up a humanization plan for your brand. Surely you are wondering, what does it consist of? Well, the first thing we should know is that any business that your company deals with is B2C or B2B, always, but always, you deal with people. Thus, we are in the era of Human to human. Therefore, to deal with business, nothing better than for a person to be treated by another person. In times of bots, machine learning and all the technological tools, never better said, for a person that better than the treatment of another person.
And as if by magic, we begin to outline 10 precepts that should become the blog of your brand or organization when summoning employees to your organization or even to win customers.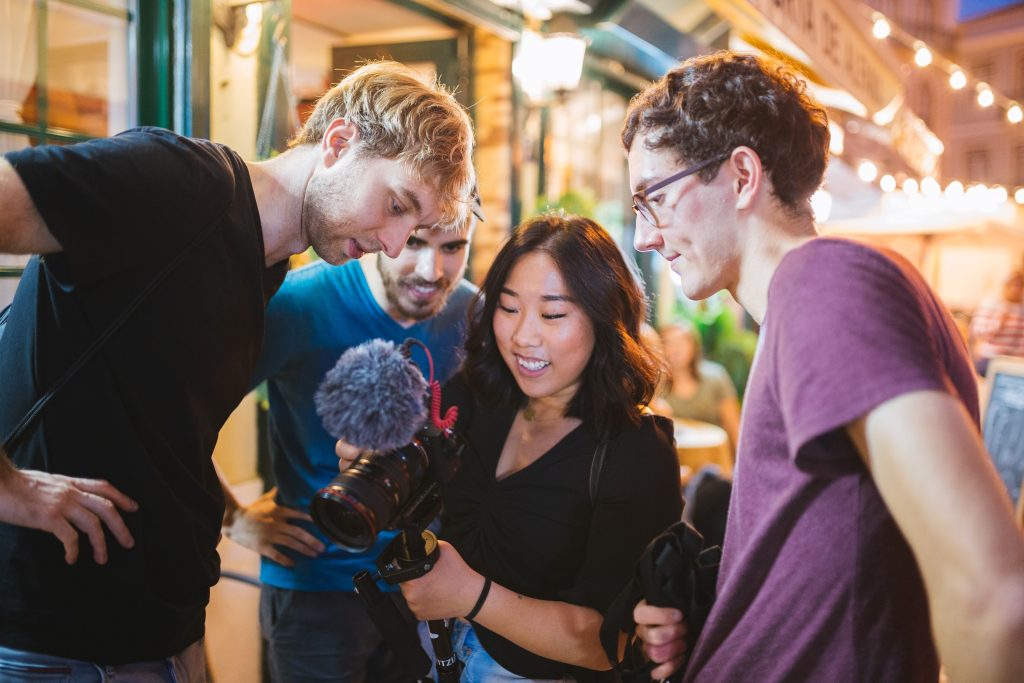 Point number 1
What is the purpose of your business or company.
Of course, it is the reason for your business to exist, and it goes far beyond an indicator of profitability.
Point number 2
In a world where technology has been removing intermediaries, transparency began to be an asset of value and perseverance, be clear with your interests and you will reach the hearts of your clients.
Point number 3
Your company must have a defined personality, it is the best way to demonstrate humanity. To be or not to be, that is the question.
Point number 4
We are all blinded by the rise of big data and the way of auditing our audiences, however we are missing that super power that is LISTENING, putting ourselves in a position to listen to our clients, our employees, our team and activate accordingly of your needs, remember ACTS NOT WORDS.
Point number 5
If something characterizes us as human beings, it is the art of transcending, from generation to generation, through stories, a well-told story will catch even the coldest and most distant hearts, the power of words and good anecdotes.
Point number 6
Many of the great stories told by Pixar and Disney's great dream factory showcase people and teams, from beloved Toy Story characters to the newest generation Charming, the team, no matter how dysfunctional, is always better than one. Alone, in modern, agile organizations, teamwork is everything. Show it and you will move the world.
Point number 7
Tell me how they treat you and I'll tell you where you work. Of course, the main thing a potential employee is looking for is a good work environment, good bosses, good colleagues and the best hiring conditions, which is not always good pay. Make your company have an attractive value proposition, show the benefits of working and balancing life and physical and mental health. A modern company is modern because of the way it contains its employees, not because of its achievements or its agile manifestos.
Point number 8
The world has always been divided into two, the north against the south, the eastern bloc against the western, but if we all had a master class to close cracks and open up to dialogue, the rules of coexistence would be different. Clients, employees, partners, cooperatives, the capacity for dialogue and negotiation will allow us to go much further than a rocket, have you tried it?
Point number 9
The old vendors of mass consumer products traveled long distances to sell their products in the door-to-door format, they sold by recommendation. Today with the evolution of technological platforms, of social networks, recommendations are an important factor when choosing a product or a company to work for. Search, read and decide, the modern version of "I think therefore I am"
Point number 10
Embracing the unexpected and generating a disruption, people love the surprise factor, employees too and customers much more. Stories abound about how great sports figures arrive at the home of their fans to deliver the shirt of their favorite club or how a simple Christmas call spreads a world of smiles.
Welcome to a new world, welcome to the disruptive of humanity.